Penny-board Fish-board pendant (medium)
Add feedback:

Manufacturer:

Herc Design

Availability:

Exists

(

0

szt.)

Delivery time:

Silver (2/4 days) rhodium, gold, engraving (up to 3 weeks)
szt.

Net Price:

€27.41

€33.71
Height
29mm
Width
10mm
Depth
5mm
Thickness
1mm
Silver weight
~2,9g
Weight of gold
~4,3g
Przed dokonaniem płatności zaznacz w menu po prawej stronie rodzaj kruszca, kolor, wykończenie, przygotowanie graficzne oraz grawer.
Penny board, fishka, fishboard- zawieszka sportowa, wisiorek, charms, naszyjnik 
Herc Design to biżuteria dla mężczyzn i kobiet, jest to elegancka biżuteria, która sprawdzi się jako wspaniały dodatek zarówno do garnituru, ubrania casualowego jak i sportowego. Podczas projektowania biżuterii inspirowały nas sporty deskowe naturalne materiały, oraz metale szlachetne takie jak srebro 925, złoto 585.
Zapewniając Państwu najwyższą trwałość oraz jakość produktu, w zawieszce zostało zespojone oczko dzięki temu jest odporne na zerwanie. Wisiorek Herc Design został wykonanay z najwyższą dbałością o każdy szczegół. Biżuteria znakomicie sprawdzi się jako prezent dla bliskiej nam osoby.
Wszystkie wyroby wykonane są ręcznie w Polsce.
Personalizacja
Chcesz aby Twoja biżuteria była wyjątkowa, niepowtarzalna?
Specjalnie dla ciebie możemy zaprojektować grafikę w postaci okolicznościowego wzoru którą zamieścimy na naszym wyrobie. 
Biżuteria ma być pamiątką ważnego wydarzenia? 
Możemy specjalnie dla ciebie wygrawerować na jego dowolnej stronie cytat lub datę, którą chcesz zapamiętać.

Jeśli chcesz aby Twoja biżuteria lśniła przez długi czas utrzymując swój wygląd z dnia zakupu zamów usługę rodowania. Dzięki temu zabiegowi srebro nie utlenia się.(Ważne: grawer w tym przypadku jest zalecany przed rodowaniem)
 Korzystamy z grawerowania laserowego które pozwala uzyskać szczegółowo dowolny obraz w dużym zmniejszeniu.
Na zdjęciu obok przykładowo wygrawerowane pictogramy wielkości 20mm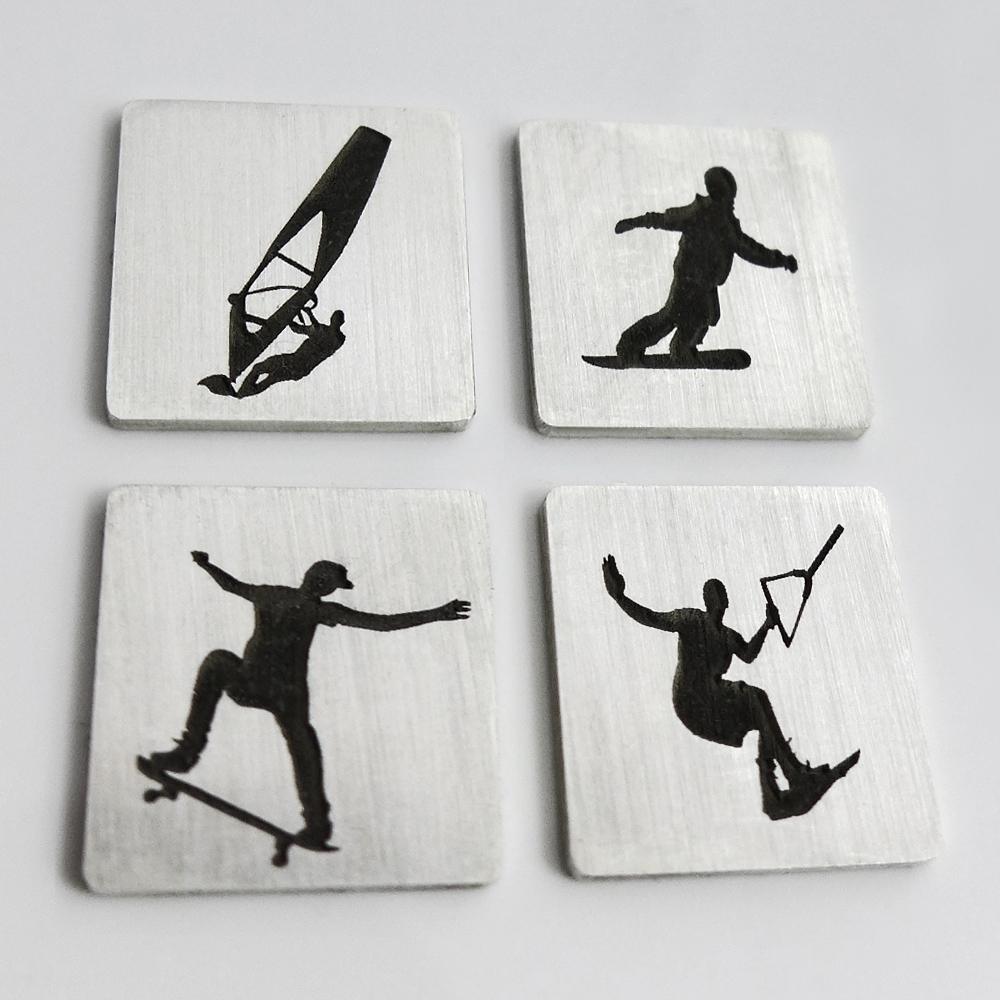 Gwarancja na zawieszkę Hercdesign
obowiązuje przez 12 miesięcy od daty zakupu.